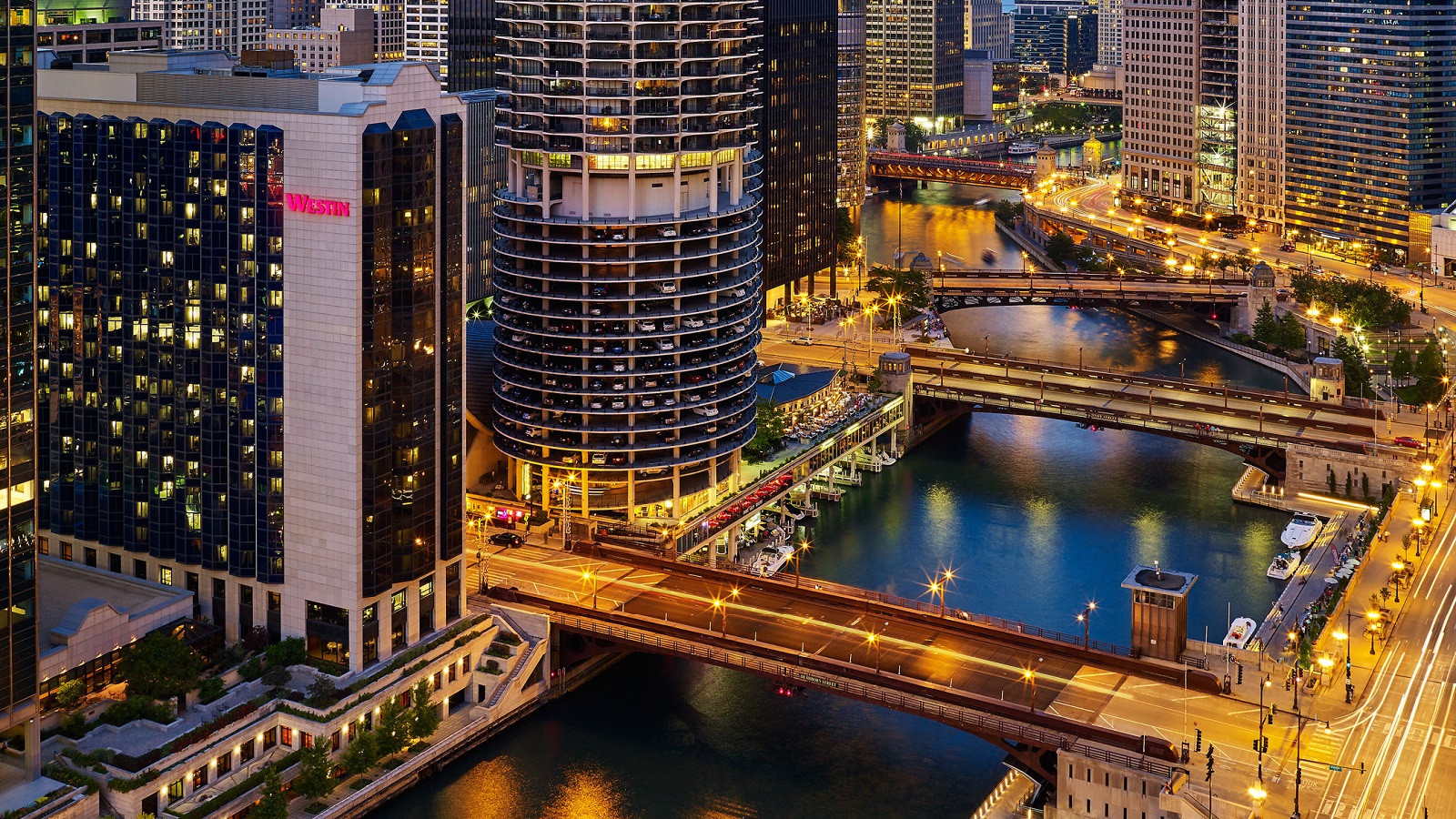 Enjoy cocktails and handcrafted plates set against the cityscape and Chicago River at 320 RiverBar. Located on the outdoor patio of The Westin Chicago River North, 320 RiverBar sits along the scenic Riverwalk and offers you a front row seat to a stylish summer in the city.
View our Instagram Guest Gallery.
For private events, email our Director of Sales and Marketing, Justin Schmollinger, for details.

Meet the Chef
Chris Rolewicz resides as the executive chef at The Westin Chicago River North, overseeing menu development, team management, and overall guest satisfaction for our dining outlets. Our menus of fresh and contemporary cuisine are a reflection of Chef's experiences across the country, from Florida to Seattle, and his passion for seasonal cooking, sustainability, and urban gardening are apparent throughout each of his dishes.
Fondly recalling memories of picking fresh strawberries from the garden to help his grandmother make pie, Chef has always felt that his calling was in the kitchen. Rolewicz spent most of his childhood in south Florida and developed an appreciation for fresh seafood and tropical fruits early on in life, which led to his desire to turn his personal passion into a profession.

After moving to Chicago to study at The Cooking and Hospitality Institute of Chicago, affiliated with Le Cordon Bleu, Rolewicz began his career in the kitchens at The Whitehall Hotel and The W Chicago City Center. He then moved up the ranks, and took a Sous Chef position at The Westin Michigan Avenue where he oversaw banquets and developed his leadership skills. With the desire to move to the west coast, Chris took an Executive Sous Chef position at The Cypress Lounge & Wine Bar in the Seattle area. This move launched Chef's interest in sustainability, where he was able to host a series of farm-to-table wine dinners by collaborating with local wineries and farmers, as well as run a seasonal & sustainable menu daily. During his tenure, Seattle Magazine awarded "Best Hotel Bar" to Cypress Lounge & Wine Bar.
Rolewicz' success led him back to Chicago, where he now serves as the executive chef here at The Westin Chicago River North. Chef takes pleasure in leading a very talented and passionate team with his simple philosophy, "Cook what you love, and never stop learning."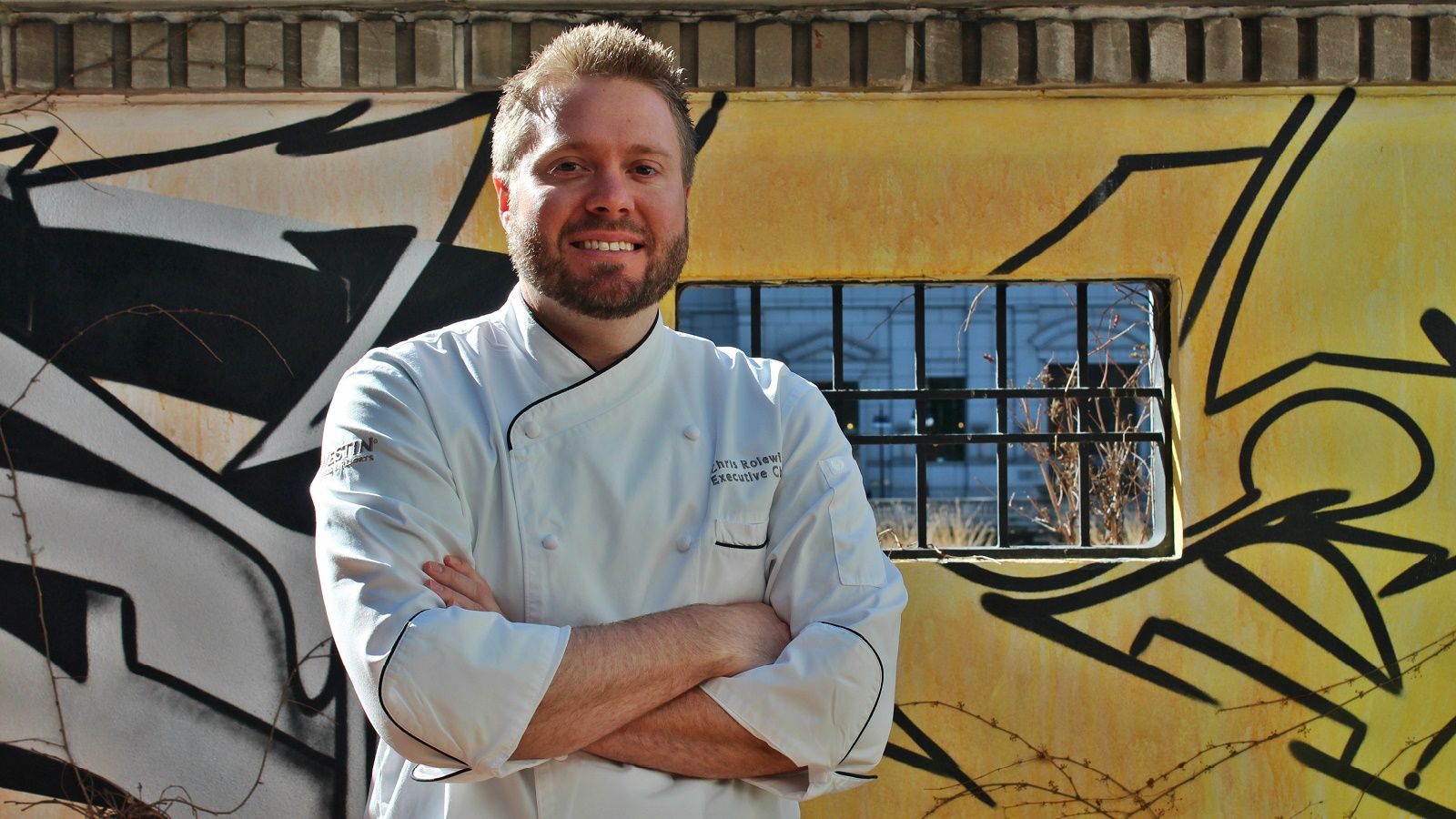 Our Redesigned Space
Step outside onto our outdoor riverwalk oasis and enjoy a new perspective on downtown Chicago.
The space features an original graffiti wall by famous graffiti artist, Mario Gonzalez Jr.
Mario is a Chicago-native artist, and grew up using the city as his canvas, while finding inspiration from his father and the many neighborhoods throughout the city. At 17, Mario received a full scholarship to the School of the Art Institute of Chicago to hone his craft. He has since traveled around the world painting murals on many different types of canvases, performing, teaching and having his work displayed at galleries and museums.